DDS 300 Lumbar Spinal-Air Decompression Brace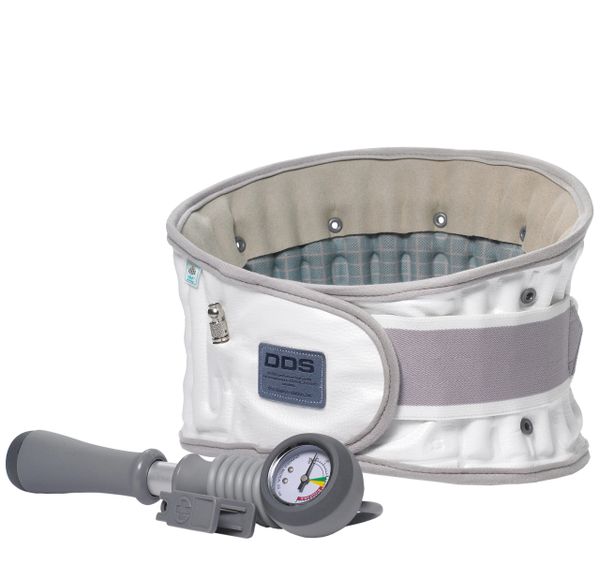 DDS 300 Lumbar Spinal-Air Decompression Brace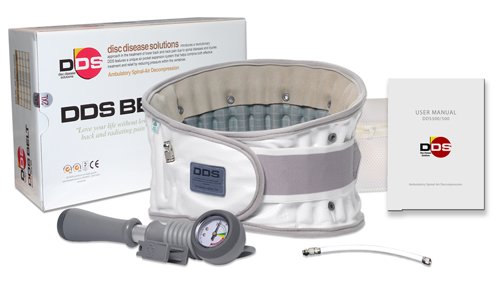 No Doctor's 
Prescription Required
The DDS 300 is the World's Best Back Brace! While traditional back braces cinch tightly around your body to restrict movement (the whole ouch-it-hurts-don't-move-it approach) they do very little to actually fix the problem. The DDS 300 is different. It focuses on the CAUSE of the pain, not just the SYMPTOM. It does this by decompressing the spine allowing bulging, prolapsed, herniated, degenerated or otherwise compromised discs to return to their natural spaces between the vertebrae where they can rehydrate and repair. As they distract they move off of nearby pinched and irritated nerves, including your sciatica nerve. The result can be a significant reduction in pain!
It is also great for treating other lower back conditions such as spondylosis, spondylolsthesis, spinal stenosis, sciatica, lumbago and facet syndrome. The DDS 300 is the retail (no prescription required) version of the DDS 500. 
FITS DISCRETELY UNDER CLOTHING AND IS COMPLETELY FLEXIBLE!
 Use the chart below to determine correct size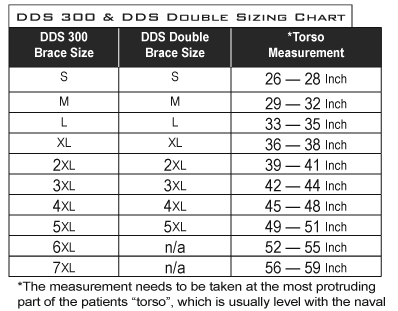 Inside The Box
DDS 300 Brace
DDS Hand Pump
Extension Hose
Mesh Laundry Bag
User Manual