DDS DOUBLE LITE Lumbar Sinal-Air Decompression Brace
DDS DOUBLE LITE Lumbar Sinal-Air Decompression Brace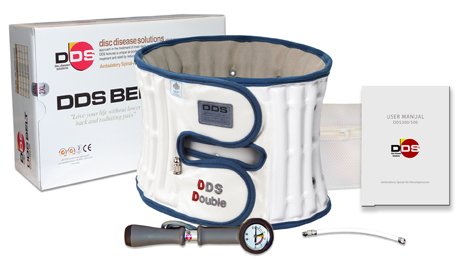 No Doctor's Prescription Required
DDS DOUBLE LITE
The function of the DDS Double Lite is that alike its counterpart the DDS Double, applying spinal decompression within the lumbar region through Vertical Air Pressure Technology (VAP™). As the DDS Double Lite is being inflated it expands from approx 5 1/4" to just over 8", seating down onto the pelvic girdle as its foundation while anchoring up underneath the rib cage pushing upwards, stretching the torso vertically, diverting the weight bearing forces away and reducing the pressure within the lumbar spine region, significantly reducing pain levels. 
It is also great for treating other lower back conditions such as spondylosis, spondylolsthesis, spinal stenosis, sciatica, lumbago and facet syndrome. The DDS Double Lite is the retail (no prescription required) version of the DDS Double. 

Spinal decompression reveals promising results for the future, offering effective management of patients with all types of disc disease and spinal injuries. With over 2 million patients and physicians currently using our technology, we are honored to have the opportunity to assist those who are in need of "Improving Quality Of Life". 

Use the Measurement Chart below to determine correct size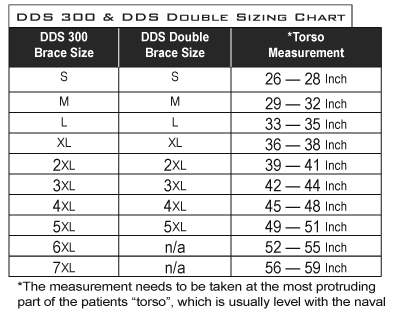 Inside The Box
DDS DOUBLE LITE Brace
DDS Hand Pump
Extension Hose
Mesh Laundry Bag
User Manual